So far this Autumn temperatures have been milder than average. Temperatures are up to 2 to 6 'F higher than you would usually expect right now for much of the states, especially around the lakes and the north east, and the west. However there are some signs that temperatures will take a significant, sharp plunge next week, especially around the lakes, Minnesota, the Dakotas and into Ontario, with many computer models predicting a wave of intense cold to flood the north and east of the states, especially around the great lakes, from around the 6th of November.
There is some uncertainty, and it looks like the cold wont make it that far south and east, potentially stopping and lake Erie, keeping the east coast relatively mild. It's too early to start forecasting snow events and the like, however there are solid signs of the potential for prolonged heavy snow for the northern lakes, Ontario next week Nov. 7th and Nov 8th.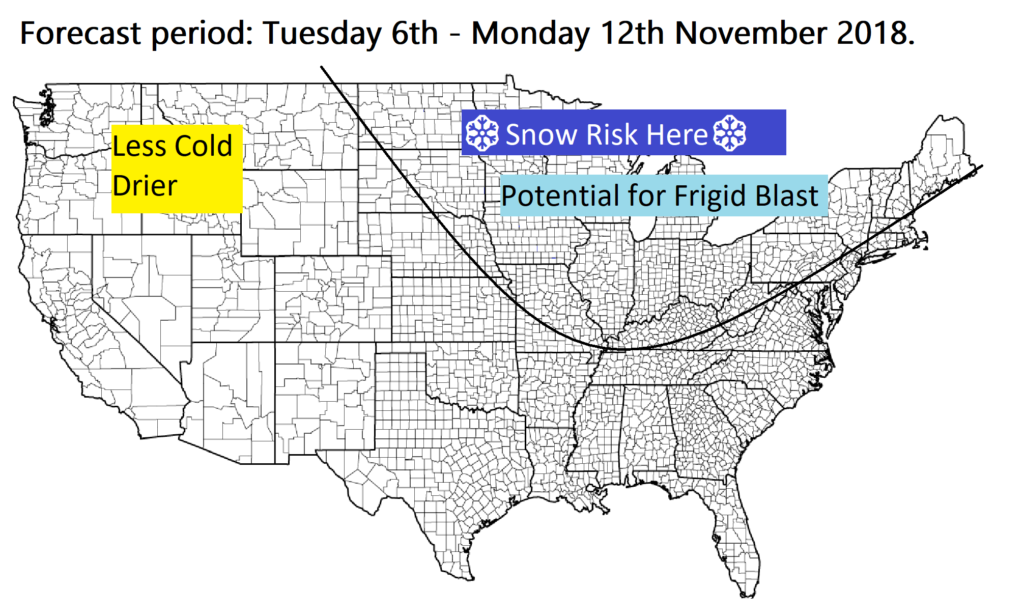 The ECMWF weather model (European model) is also predicting a big dive in temperature. Take a look at the current temperatures for the 31st of October 2018, today, and compare them to on the 9th of November.
Current temperatures at 5,000ft above the surface: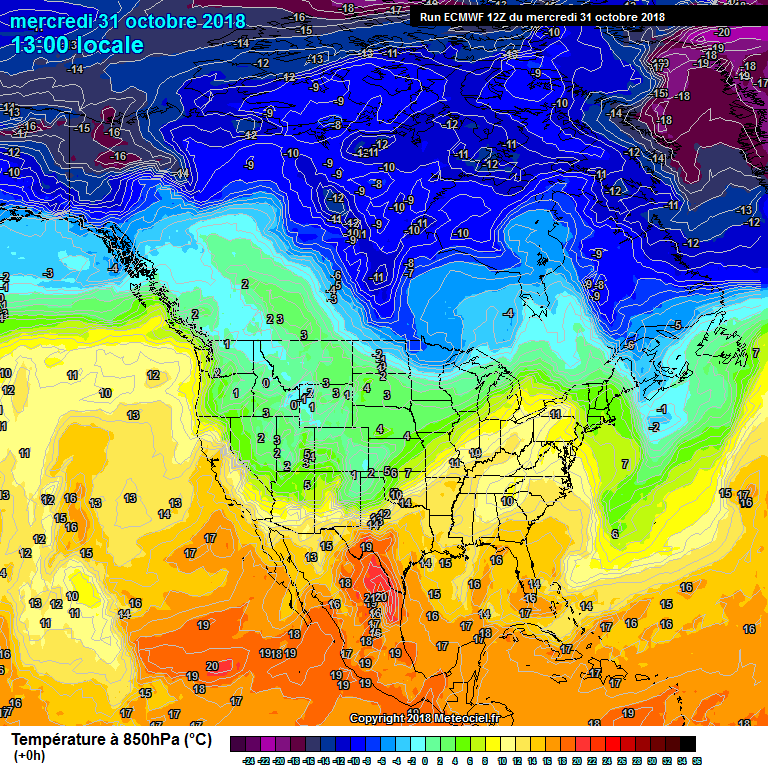 Predicted temperatures from the ECMWF weather model for the 9th of November 2018: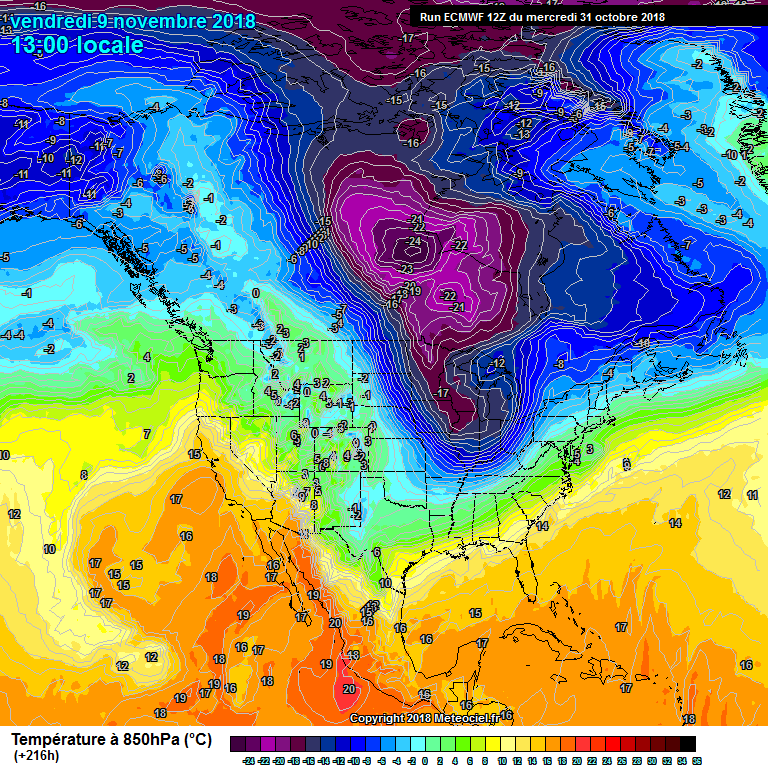 As you can see, a significant dive in temperature. There would be a high risk of snow to, some significant lake effect snow would be possible as well as winter storms and snow storms / systems. The data you should be aware of or "pencil into your diary" is from around the 6th of November, for a rapid cool down across many north eastern areas. The North West would be a little less cold and drier under the influence of high pressure. However I think we should keep a close eye on the snow forecast for later next week for northern states of the U.S.